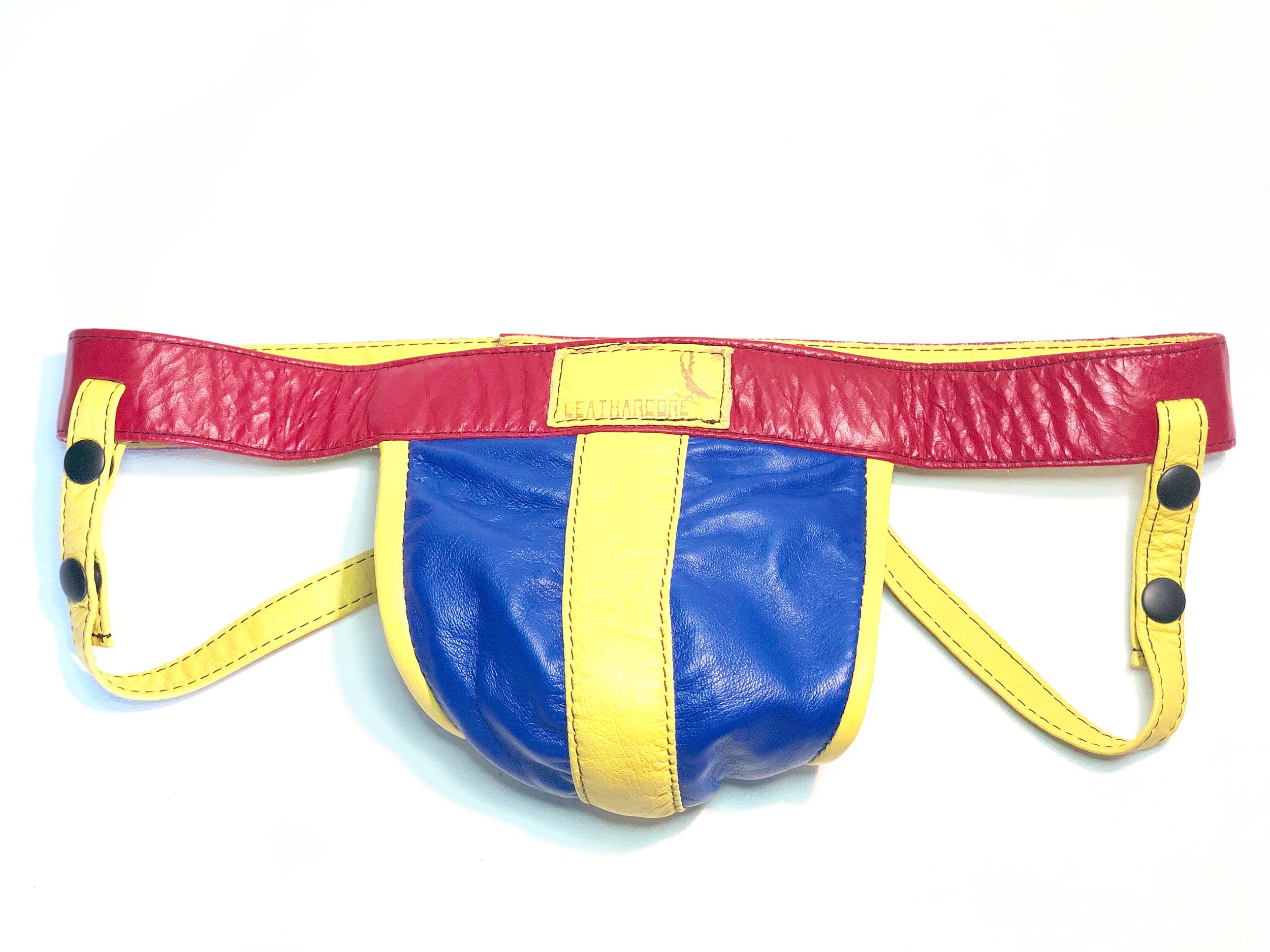 Detachable Packer Jock
This all leather Jock Strap cums in custom colors with front stripe detail.
The packer piece is detachable, snaps on and offf, just in case you want to free ball, or for guys with phalloplasty or bigger attached units.
The Detachable Packer can be used with folks with all anatomy big and small, but still rocks the maximum front coverage.
Item is Bespoke, please allow 2 - 3 weeks